Manchester Airport Taxis and Transfers
Welcome to your complete taxi guide for Manchester Airport.
Skip straight to find our: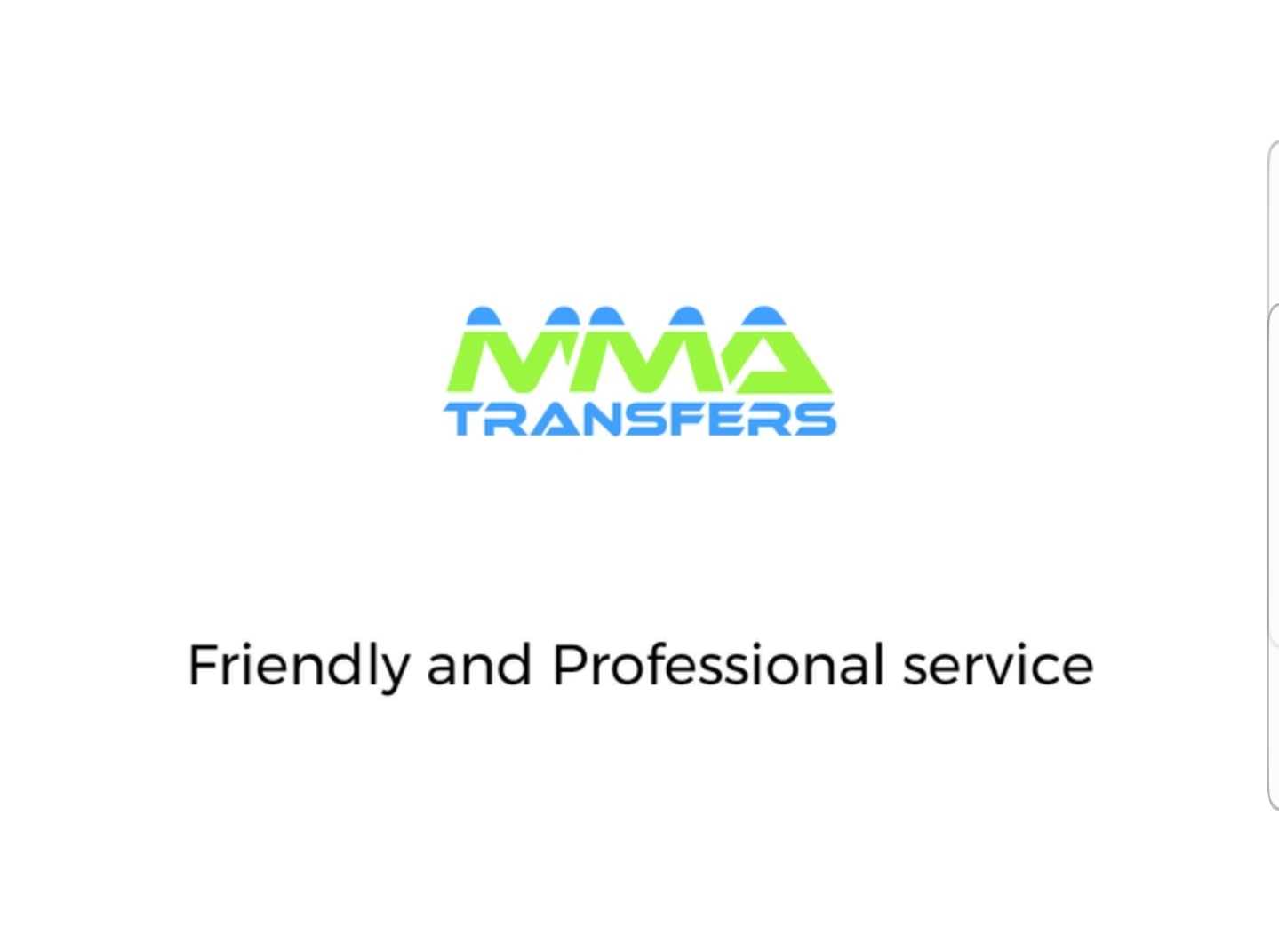 MMA Transfers caters to all your transportation needs in the Manchester area. We offer the highest quality Manchester Taxi Private Hire transportation to and from any destination in the uk. If you require a private hire taxi to or from Manchester airport or coming for business trips and events, you can rely on our top-rated service. At MMA Transfers, our excellence meets customer service. We provide top-of-the-range vehicles for your Manchester Private Hire Taxi or Manchester Airport Transfers.
ManchesterAirportTaxi.com is a professional and reliable online taxi network. We provide a quality service at competitive fixed prices to and from Manchester Airport to anywhere in the U.K. Available 24 hours a day, 365 days a year. Book online now for a reliable service we have over 900 cars in our network. We track all flights for delays. Meet and Greet available, 4 to 8 seater vehicles available. Corporate services available. Contact us now for all your ground transportation needs.
Get your taxi business in front of people traveling to and from Airport.
There are different options to suit you.
Add your Business
Browse Manchester Airport Taxis
These cab firms are active around Manchester so even if you're not travelling to or from the airport, they are useful contacts to have when looking for a Manchester taxi service. Browse our recommended firms...
Manchester Airport Taxi Ranks
Terminal 1 - Directly outside the terminal building, opposite the arrivals car park.
Terminal 2 - Leave via the exit closest to baggage reclaim and the rank is in front of you.
Terminal 3 - Next to entrance door 1 at arrivals.
Taxi prices from Manchester Airport to Piccadilly, Central Manchester*
10 miles away from Piccadilly - you can save time and money by pre-booking your Manchester Airport taxi with one of the providers listed at the top of this page. Here are some estimated costs:
Estimated taxi prices and fares from Manchester Airport to Piccadilly
| Vehicle | Single Trip | Return Trip |
| --- | --- | --- |
| Saloon Car (up to 4 passengers) | £35 | £55-70 |
| Estate Car (up to 4 passengers) | £44 | £70-80 |
| Executive Car (up to 4 passengers) | £42 | £80-95 |
| People Carrier (up to 6 passengers) | £40-50 | £80 |
| 8 Seater Minibus (up to 8 passengers) | £45-55 | £80-95 |
| Executive People Carrier (up to 6 passengers) | £60 | £90-115 |
| 16 Seater Minibus (12, 14 or 16 passengers, depending on luggage) | £80-100 | £140-165 |
* Please note that these prices are estimates. Fares can vary depending on routes, taxi firm rates and time of journey. Please contact a firm directly for a quotation.
How do I get from the airport to the city centre with a Manchester Airport taxi?
Manchester's International Airport is located beyond the city limits, about ten miles from the city centre so you'll need to get public transport or a private-hire taxi to get there. A taxi from Manchester Airport to Piccadilly – the 'beating heart' of Manchester – should cost around £30 for a single journey. Prices are arranged before departure, but a surcharge may be added to compensate for flight delays or any unnecessary waiting. See our Travel Disruption Advice page to help you deal with flight delays and travel disruption when getting to the airport.
Larger vehicles are, of course, more expensive than smaller ones, ranging from around £40 - £60 for a minibus (6-8 seats) to about £70 or more for a larger, multi-purpose taxi, capable of holding up to 14 people. If you're looking for return tickets, the costs are doubled, but be warned that prices can change without notice, and are unlikely to be the same with different companies throughout Manchester taxi ranks.
Hackney carriages or black cabs can be found near popular nightspots and transport interchanges. They are made to be easy to catch, especially for tired travellers, a trip to the city centre can cost up to 30% more than the fares offered by a specialist firm. Local minicab firms can be expensive and unreliable at peak times so it is always best to pre-book.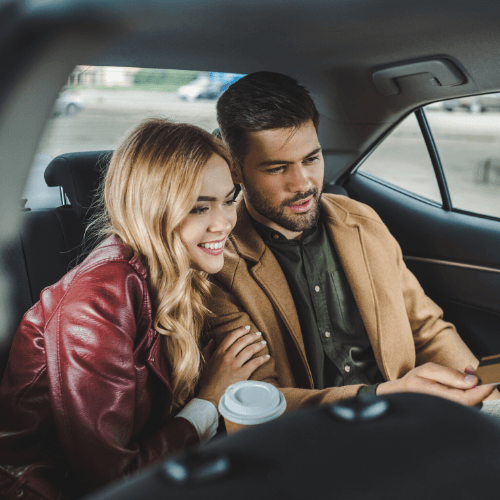 Elite Firms: Why pay more for an executive service?
Many Manchester Airport taxis offer a premium service, complete with a chauffeur-driven supercar and a variety of perquisites, ranging from in-car entertainment and free newspapers to meet-and-greet services. Executive cars can sometimes be expensive, however, but some companies who pride themselves on offering executive and luxury cars at standard taxi prices, so don't be put off as it is always worth asking how much is charged by companies with luxury cars. While you may pay more for these services, you'll get more for your money.
Chauffeur Service
Premium chauffeurs will monitor your flight details, ensuring that your taxi is on time even if your flight isn't. The service is designed with foreign business travellers in mind, helping nervous executives get to grips with the local area.
Parking Restrictions and pick-ups
Before departure, it is worth getting to know the parking restrictions in place at Manchester Airport. Drop-off and pick-up must be conducted within the short-stay parking area, regardless of duration.
Waiting is prohibited on all roads and forecourts around the terminal buildings. Therefore, taxi drivers will likely add the parking fee to your total fare, so it's something to bear in mind.
Things to Do
One for the sports fans: The City is home to two of the biggest football teams in the UK; Manchester United and Manchester City. Head to Old Trafford for a Man United home game or catch Man City at Etihad Stadium, both less than 10 miles from the airport. Bear in mind however that match days can be extremely busy in comparison to regular tour days, so plan ahead and leave plenty of time to get there!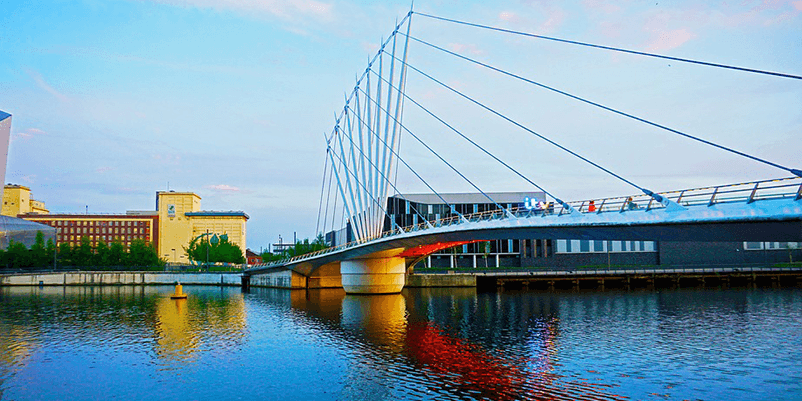 Shopaholics rejoice! The Trafford Centre boasts more than 200 stores and 60 café's and restaurants over 4 floors of magnificent architecture. Grab a cab for around £30 from the airport, or drive and park in one of the 11,500 free car parking spaces. From designer stores and high-street favourites to classy restaurants and a cinema complex, the centre has something for everyone.