Manchester Airport Parking
There's a whole range of airport parking at Manchester available. Take a look below at the information on short and long stay options as well as Meet and Greet and Valet packages.
Manchester Airport Short Stay Parking
Short stay parking caters for all plans, whether you want to only stay for a few hours or a few days, it's the perfect parking for you! It's also very close to the terminal. Manchester Airport has been awarded Park Mark so you can be assured that your car will be in safe hands. Prices start from £75.00 for 5-day stay.
Mid Stay Parking
This parking is best if you're going away for up to a week. It's roughly 3 minutes from terminal 1 and 10 minutes from terminal 3 so not very far. They run Automatic Number Plate Recognition, meaning it's quick and easy because you only need to pull up and then head towards check-in! Prices start from £65.00 for 8-day stay.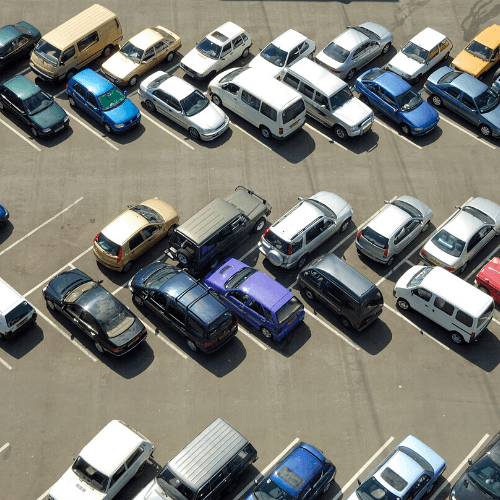 Manchester Airport Long Stay Parking
Long-stay parking is available for Meet & Greet, T2 West Multi-Storey, JetParks and Drop & Go. So, if you wanted to have the cheap airport parking JetParks, you simply choose the long-stay option for that parking. The same goes for all the other options too. This parking is the best option if you're going away for more than a week. You're also more likely to save money on your booking, especially if you book in advance. Prices start from £59.00 for 8-day stay.
Be sure to use our price comparison site to explore cheap manchester airport parking and see how much you could save! Use the form at the below to run your quote.
Manchester Airport Parking Drop off and Pick Up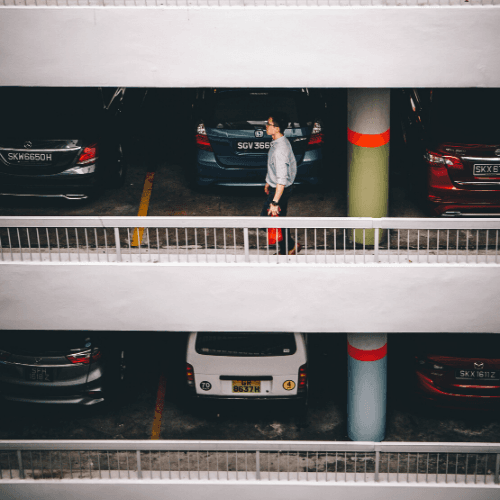 Dropping someone off
Manchester Airport offers a free drop off area in JetParks One with a shuttle bus that will take you from there to your terminal. But, if you wanted to be dropped off at the terminal, there is a £5 charge for 5 minutes and £6 for 10 minutes.
Please do bear in mind that there's a no return within 30 minutes rule! So ensure you don't return before because otherwise you risk getting a £25 fee!
Picking someone up
There are various options available depending on which terminal you're picking someone up for. For terminal 2 and 3, you can use the Multi-Storey car parks. For terminal 1, you can use the short stay car park. The prices for all the car parks listed is £6.00 for 30 minutes.
Blue Badge Parking
Blue badge parking is available for multi-storey car parks, it's located near the terminal buildings. It is also available in all the JetParks car parks. This one is a short bus ride away from the terminal, but the service is available free of charge and it's fully accessible. Blue badge holders are given priority and if you need assistance, the driver is there to help. Arrivals car park outside Terminal 1 has some parking spaces too but you're unable to pre-book the spaces. For drop-offs, the forecourt area is available free of charge for the blue badge holders but you will need to show the badge to use this.