Manchester Airport Special Assistance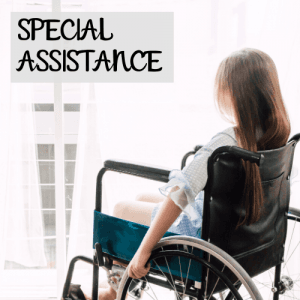 Do you require any special assistance at Manchester Airport? This page is designed to give you an overview of the services available to you, as well as how to request help & how to book disabled transportation services should you require them.
Arriving by public transport
If you arrive by rail, bus or coach, you can use one of the Assistance Points at the station to call for assistance. A member of airport staff will be available to assist you where needed.
Manchester Airport Disabled Parking
There are designated disabled parking facilities across all 3 terminals and if you are booked into one of the Long Stay Car Parks, an accessible bus will transfer you to and from the airport. Find out more information about disabled parking facilities at airports.
Unfortunately, cars can no longer drop off passengers directly outside the terminals, but there is short stay disabled parking at Manchester Airport which is located outside of arrivals at Terminal 1. To find out more about parking charges, visit airport parking at Manchester Airport!
Travel arrangements for people with reduced mobility
If you require specific help getting to the airport, one option could be to book a dedicated taxi service such as the one below: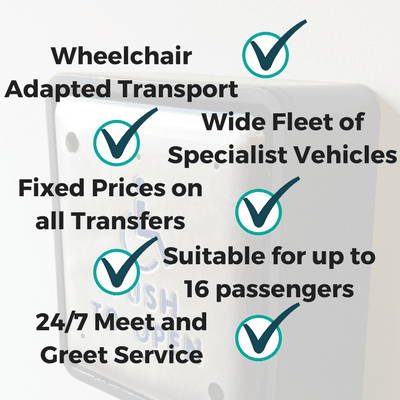 "Colin Rea Transport specialise in transporting and supporting passengers with special assistance requirements. Manchester-based, we are an ideal option to those needing additional assistance getting to or from the Airport with a fleet of 4-16 seaters, all of which are specially adapted to carry wheelchairs. We offer a 24/7 Meet and Greet service from the Airport and all Transfers come with Fixed Prices. Visit our Website for any additional information."
In the terminals
Manchester Airport endeavours to ensure its facilities are accessible to everybody, hence the reason they have collaborated with DisabledGo. The implementation of this service has made getting around the Terminals much easier for disabled passengers. Features include Bright Lighting, Hearing Loops, Level Access to desks, wider security gates for those on mobility scooters and plenty of ramps and lifts.
If assistance is required on your flight, remember to contact your airline or tour operator a minimum of 48 hours in advance of your trip to ensure that you will have the right access provisions in place. Once you have made the relevant contact, OCS (Outsourced Client Solutions) who are appointed by the airport will organise all your access needs.
Assistance throughout the airport
If travelling with your own mobility equipment it will need to be checked over by the OCS Reception. Once this has been completed, you can travel onwards through the airport alone, or with a Customer Care Agent. Once at your gate, the Customer Care Agent will need to go through the necessary security checks to make sure your electric mobility equipment is safe for travel. It does help this process if you are familiar with how your chair works.
Manchester Airport Special Assistance Facilities
As part of DisabledGo's pledge to make access easy for all, be assured that the terminals are equipped with the following to make your experience as smooth as possible;
Inductive coupler systems built into all public telephones.
Signs to assist passengers who may be deaf or hard of hearing.
Assistance points (blue totems) are found close to doors to the terminal building (departure level), in Multi-Storey Car Parks and the Bus and Rail Station. You can request assistance from these and also sit down whilst you wait.
Ramps and lifts are provided throughout the Airport. All lifts have tactile buttons and voice synthesisers.
Accessible toilets are clearly signposted and to be found throughout the terminal buildings.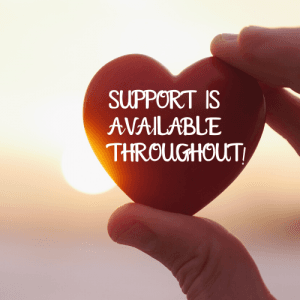 Changing Places
Changing Places toilets are available in the arrivals halls/departure before security of Terminals 1, 2, and 3. These provide greater facilities for passengers and their carers who require them and include a hoist, adjustable changing table and sink, and more. Please note that these are not staffed.
Security
Security officers at Manchester Airport have all gone through Disability Awareness training and you can request a private screening room. There are walking aids to help you through the detectors, and there is always seating close by.
Please note that if you require liquid medication to be stored in your hand luggage, this will be screened using specific equipment. Ensure that you declare any medication to the Aviation Security Officers at the baggage x-ray load area when placing your items into the trays provided.
Manchester Airport Autism Awareness
If you or your child is on the autism spectrum, travelling through an airport can be a really intimidating task. To make this a little less so, Manchester Airport has put together some very useful booklets for each of the terminals with advice when travelling for parents and activities to keep children entertained and interested in the whole process.
The Guides are downloadable and available below;